"I received a Class Code from my child's teacher. How do I use it to sign into Khan Academy Kids on my mobile device at home?"
1. Download the free "Khan Academy Kids" app onto a mobile device (iOS or Android). The app can be downloaded for free from the Apple, Google Play, or the Amazon app stores.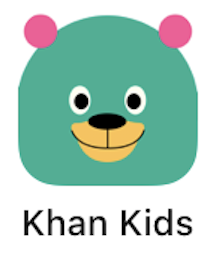 2. Open the Khan Academy Kids app and tap "Sign in with Class Code" in the top right corner of the Sign Up screen.
3. A dialog will pop up asking whether you want to Type or Scan a code.
If you select

Type

a Code

, type the Code into the dialog (e.g., 39VT38):
If you select Scan a Code:
i. A dialog will pop up asking for permission to use your camera. You will need to allow Khan Academy Kids access to your camera in order to sign in with a Class Code.
ii. Scan the Class Code. You do not have to print out the code to be able to use it. You can scan it directly from another screen or device. Please note that the code "39VT38" is a sample code. You will need to get a Class Code directly from your teacher.
4. Now a dialog will ask "Who will be using this device?"
Pick a student (for students using Khan Kids at home or on a 1:1 device at school)

Or, pick the whole class (for shared devices at school)
5. Super! You are signed in to the Class Account. You will either see one student's avatar or all the avatars in the whole class.
6. On the student homepage, students can tap the Library button in the top left corner to view assignments from the teacher.