When using Khan Academy Kids for the first time, parents will be prompted to sign up for an account using a parent's email address.
Why do I need to enter an email address?
A parent email account is required to save and personalize the learning experience for each child so they can learn concepts at their own pace. The Khan Academy Kids app is designed to grow with the child and give them different lessons as they learn. An email account also enables users to restore their progress if they delete the app or switch devices.
Can I use my Khan Academy account?
Khan Academy users, please note that the Khan Academy Kids mobile app is separate from the Khan Academy website. Accounts for Khan Academy and Khan Academy Kids are not linked. Sign up for a new account to activate the Khan Academy Kids mobile app.
Follow these steps to set up an account:
1. To get started, download the app onto your mobile device:
2. Open the app and click "Sign Up" to add a grown-up's email address.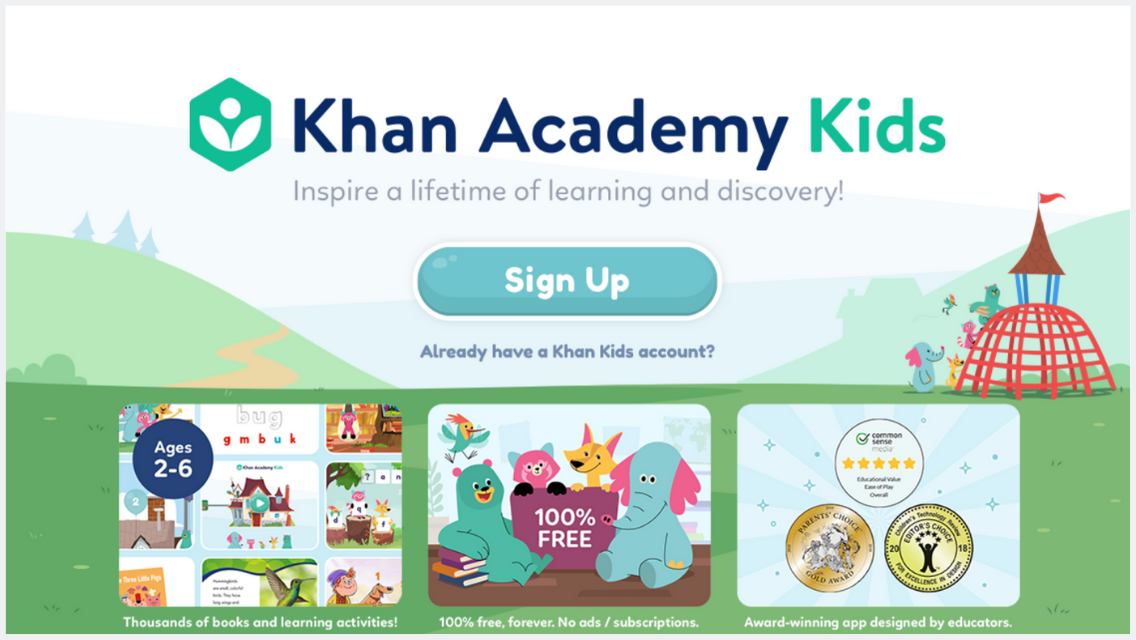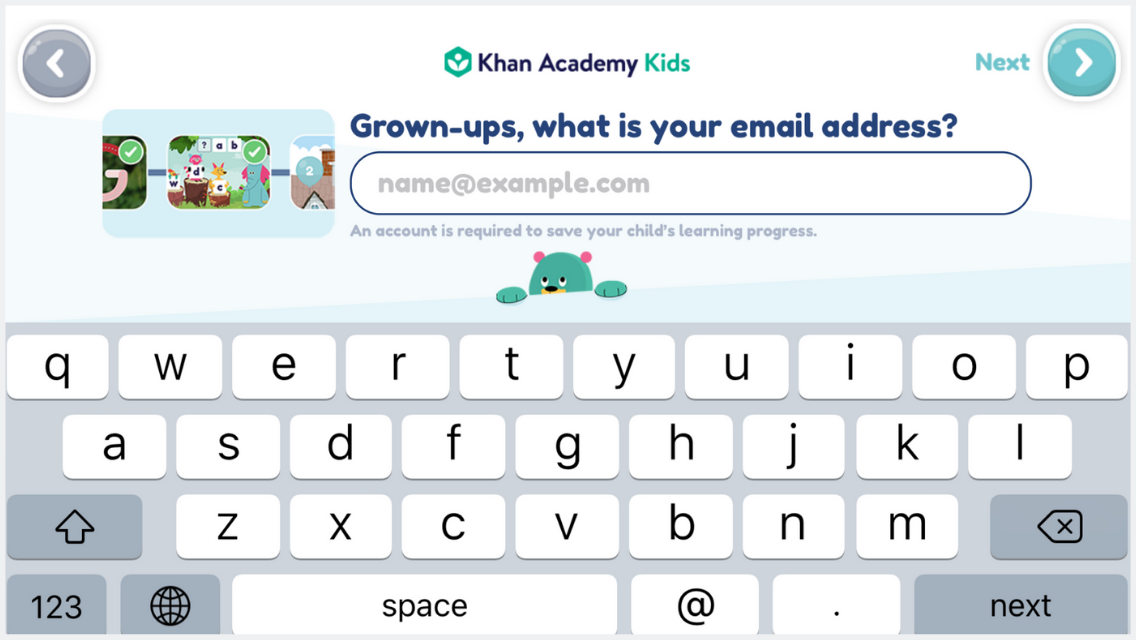 3. Check your email account for a message from Khan Academy Kids. If you did not receive an email, please check these steps. Tap the blue button on the verification email to activate your Khan Academy Kids account.
4. Input the child's name, age, and avatar to create a user profile. If you have more than one child, multiple user profiles can be added for each child. Note: If you are a teacher, you will see the option "Switch to Teacher Setup". Follow instructions here to proceed.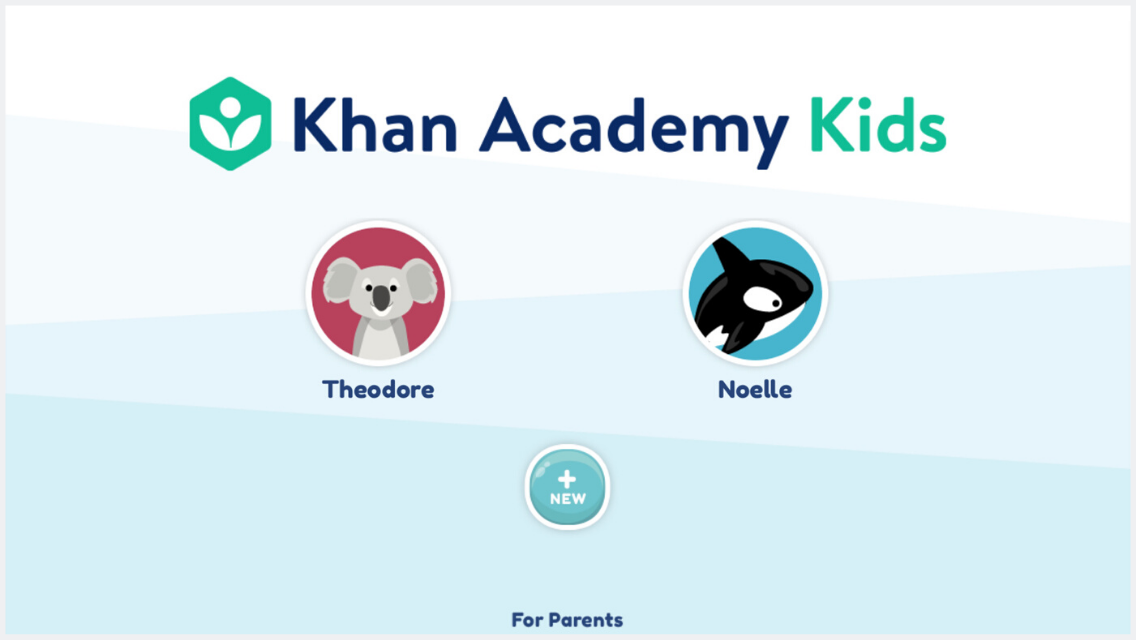 5. In the days following your account creation, parents will receive an email to confirm that they signed up for the app and are aware of our privacy policy.
6. If you deleted the app and need to reinstall it (or if you install the app on a secondary device) the system will prompt you for a password. Please follow these steps for setting up or resetting a password.
Who do I contact for questions about the app?
You can reach our support team via email at khankids@khanacademy.org or consult more of our support articles, here. We are always happy to hear feedback, answer questions, or help users get started with Khan Academy Kids!