Step 1. Open the app and sign into your teacher view.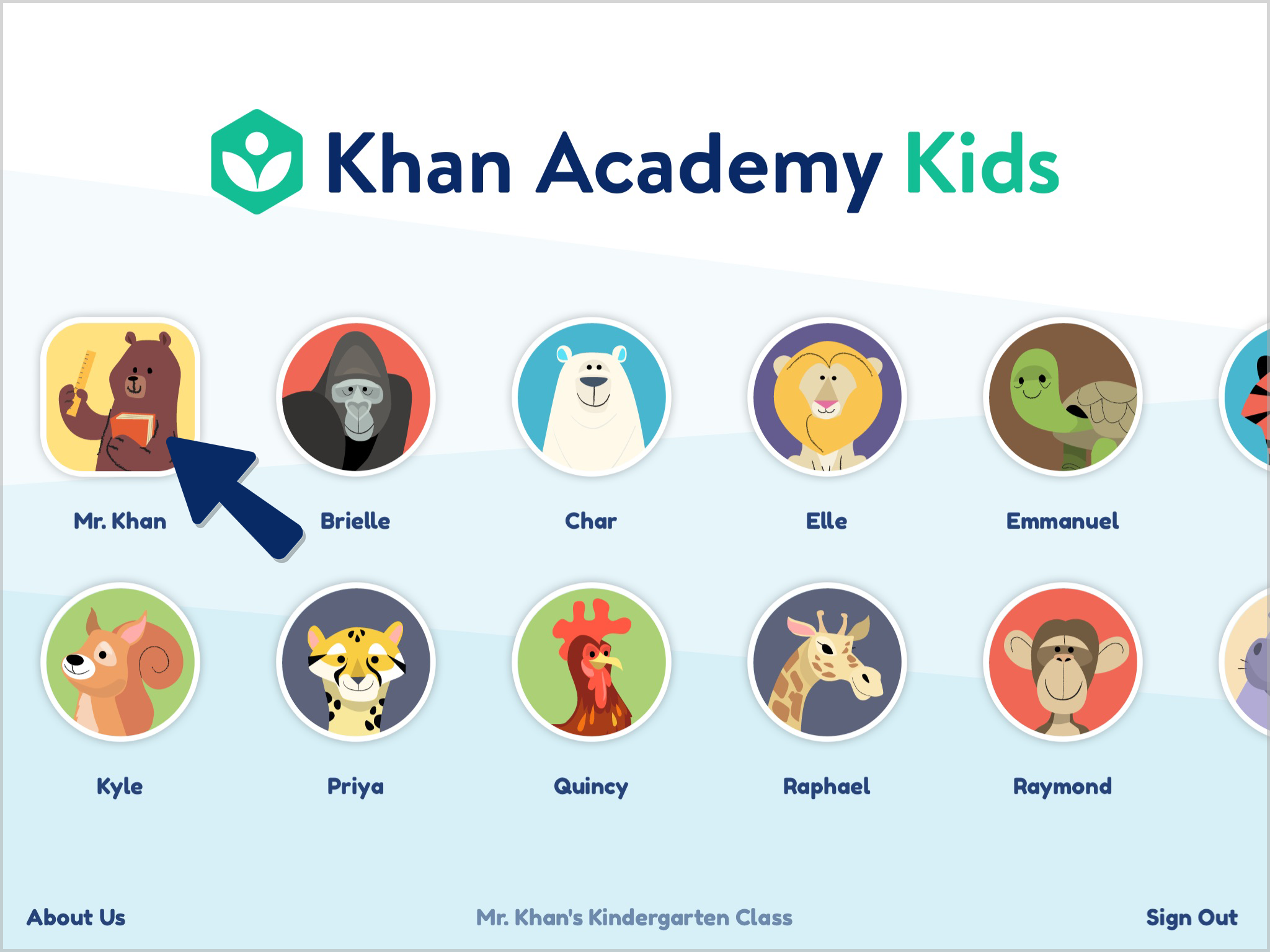 Step 2. Select Add Class in the top right corner.
Step 3. Type in your new class name.
Step 4. Now you can switch between classes by selecting Switch Class in the top right corner. Note: Each class has its own unique Class Code, which you can find in Teacher Settings.
Step 5. Select which class you'd like to manage from this screen. This is also where you can add more classes, or delete existing ones. Warning: When you delete a class, there's no way to get that data back.
Not seeing these screens? Please make sure you have downloaded the latest version of the Khan Academy Kids app from the App Store.
If you're still experiencing issues, please contact us at khankids@khanacademy.org