There's a collection of fall-themed activities at Khan Academy Kids! We've filled out a Weekly Planner to help keep kids learning as the seasons turn. Enjoy some cozy fall crafts and peaceful tales for storytime in the months ahead.
Use the themed planners below to launch a week of fall fun whenever it works best for your family. There is one for preschoolers (ages 2-4) and early elementary children (ages 5-7). Each planner is also available in Spanish. You can download the planners at the bottom of this page.
Fall Weekly Planner for Ages 2-4 (English)
.
Fall Weekly Planner for Ages 2-4 (Spanish)
Fall Weekly Planner for Ages 5-7 (English)
Fall Weekly Planner for Ages 5-7 (Spanish)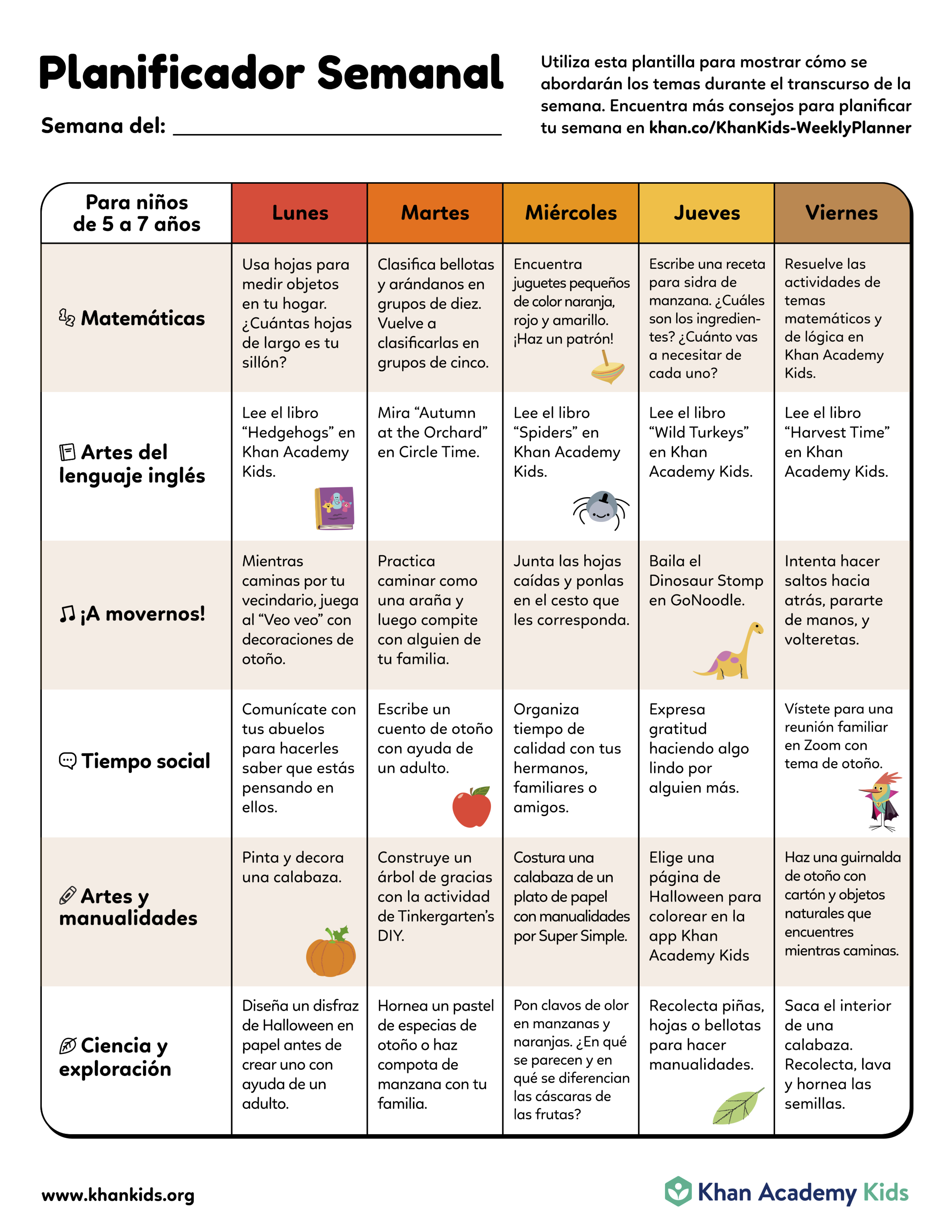 Activity Links
👇 Download the planners below