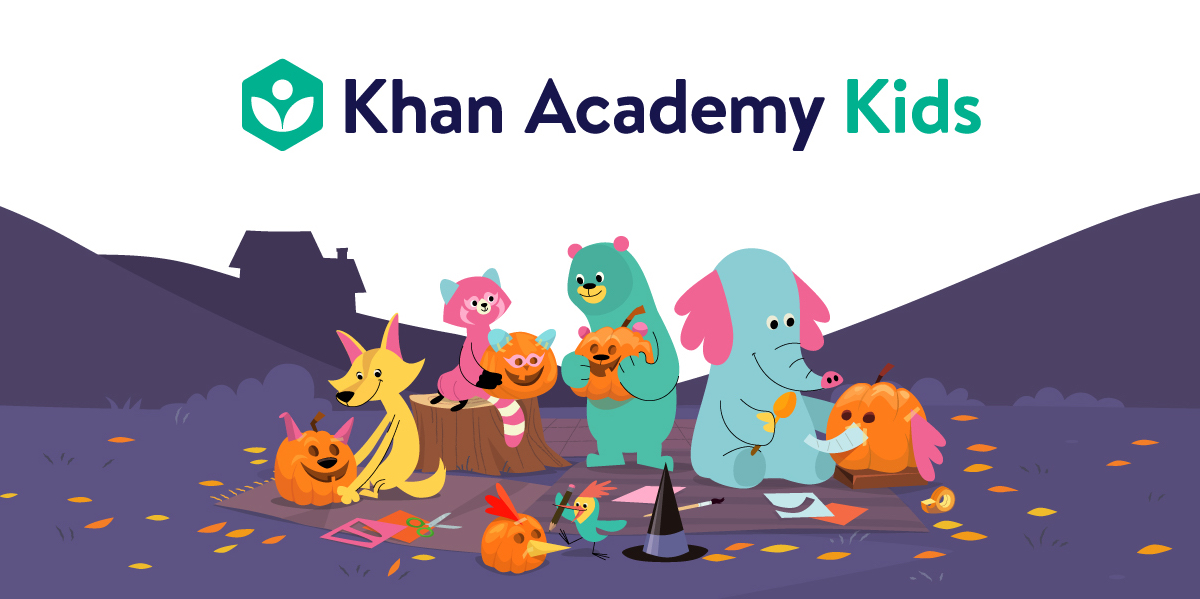 Learning is spooktacular with Khan Academy Kids! Open the iTunes App Store and update our FREE app this October to spell spooky words, practice monster math, and match magnificent mummies for festive learning fun. Let's trick or treat to the haunted house to find out what's new.
How do you like our haunted home screen? Say BOO to Kodi the Bumble Bear and her Khan Kids friends to choose your favorite costume. Then, visit the Library (the purple book icon in the top left corner) where Ollo, Reya, Peck, Sandy, and Kodi are all dressed up to trick, treat and learn.
Our Library has hundreds of books and lessons for reading, writing, counting, thinking, and creating. But this Halloween season, kids can add goblin games and witchy words to the mix, resulting in playful practice with their favorite characters.
Don't miss out! Tap each category to explore everything:
Open "Books" for true stories about spiders and baby owls

Open "Videos" for sing-alongs from Super Simple about jack-o-lanterns

Open "Create" to make your own Halloween scenes and coloring pages

Open "ABC" to spell with the black cat

Open "123" to count pumpkins and compare creatures

Open "Reading" to rhyme the word bat with hat

Open "Logic+" to mix, match and follow directions with mummies
Whether you are trick or tracing the letter V for Vampire, sorting monsters with Count Dracula, or reading spooktacular stories with superheroes, we are certain you will adore the new Halloween update from Khan Academy Kids.
Spooky shout-outs on social media are welcome. Tag us at @khanacademy with #khankids because we'd love to hear what you think. If you have any specific questions about using the app, feel free to email our support team at khankids@khanacademy.org.
Happy Halloween!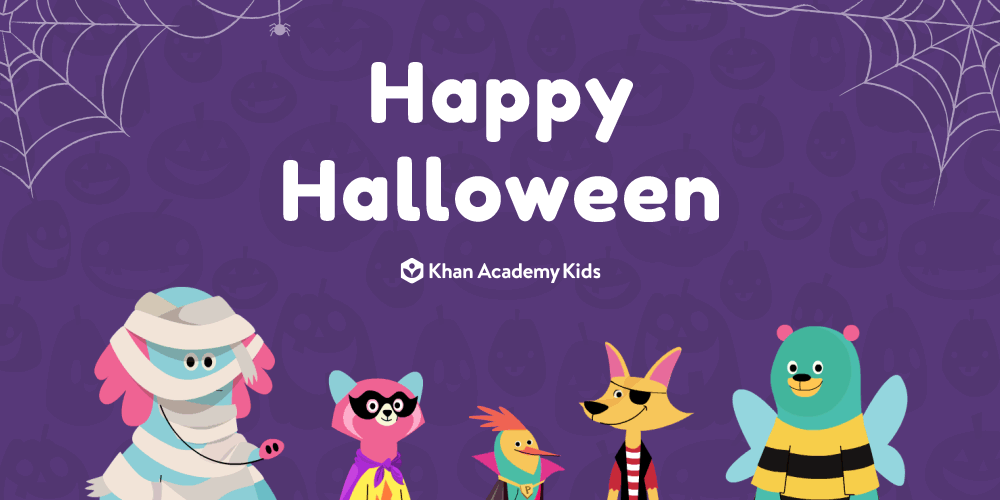 The Halloween update is currently available for Apple's iOS devices. The Android versions of Khan Academy Kids on the Google Play and Amazon app stores are still in beta and only host the Halloween content in the "Library" view of the app. Once we've launched the final Android version of the app, all future holiday updates will be available to Android users as well.