In Khan Academy Kids, users can choose to create a Parent Account or Class Account.
To sign out from a Parent Account, you will need to navigate to the Parent Section shown below.
Open the app and tap For Parents at the bottom of the screen.
Follow the swipe instructions.
Tap the dropdown menu and select Sign Out.​​

To sign out from a Class Account, go to the User Select screen shown below. Tap Sign Out in the bottom right corner. Note: If you're using a Clever Account, look for the Sign Out link from the main teacher or student view.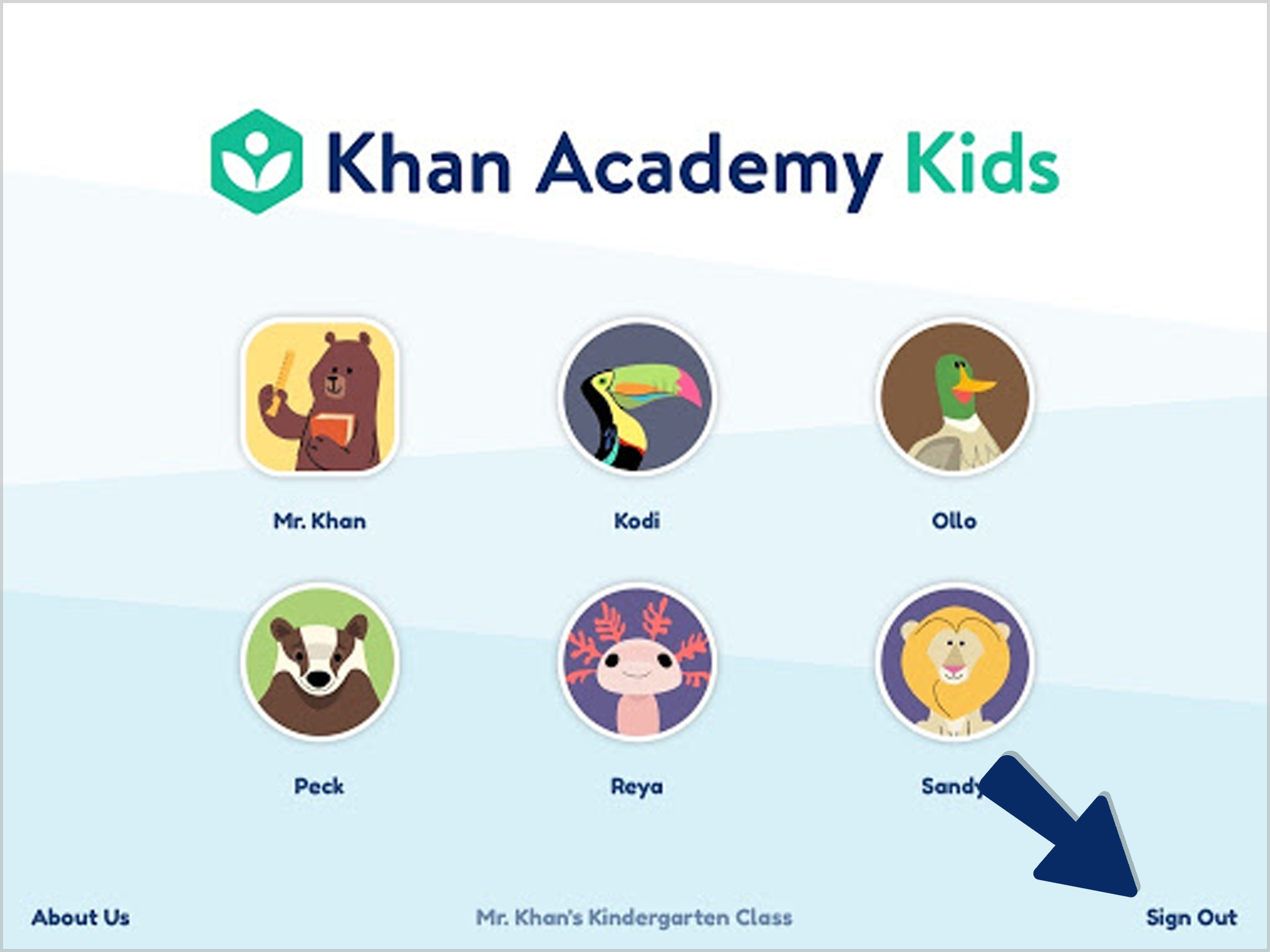 Questions? We'd like to help! Contact us at khankids@khanacademy.org