Open the app and tap your teacher avatar. Enter your password to access your teacher view. From the Students tab, tap a student's name to edit their profile and change their learning level.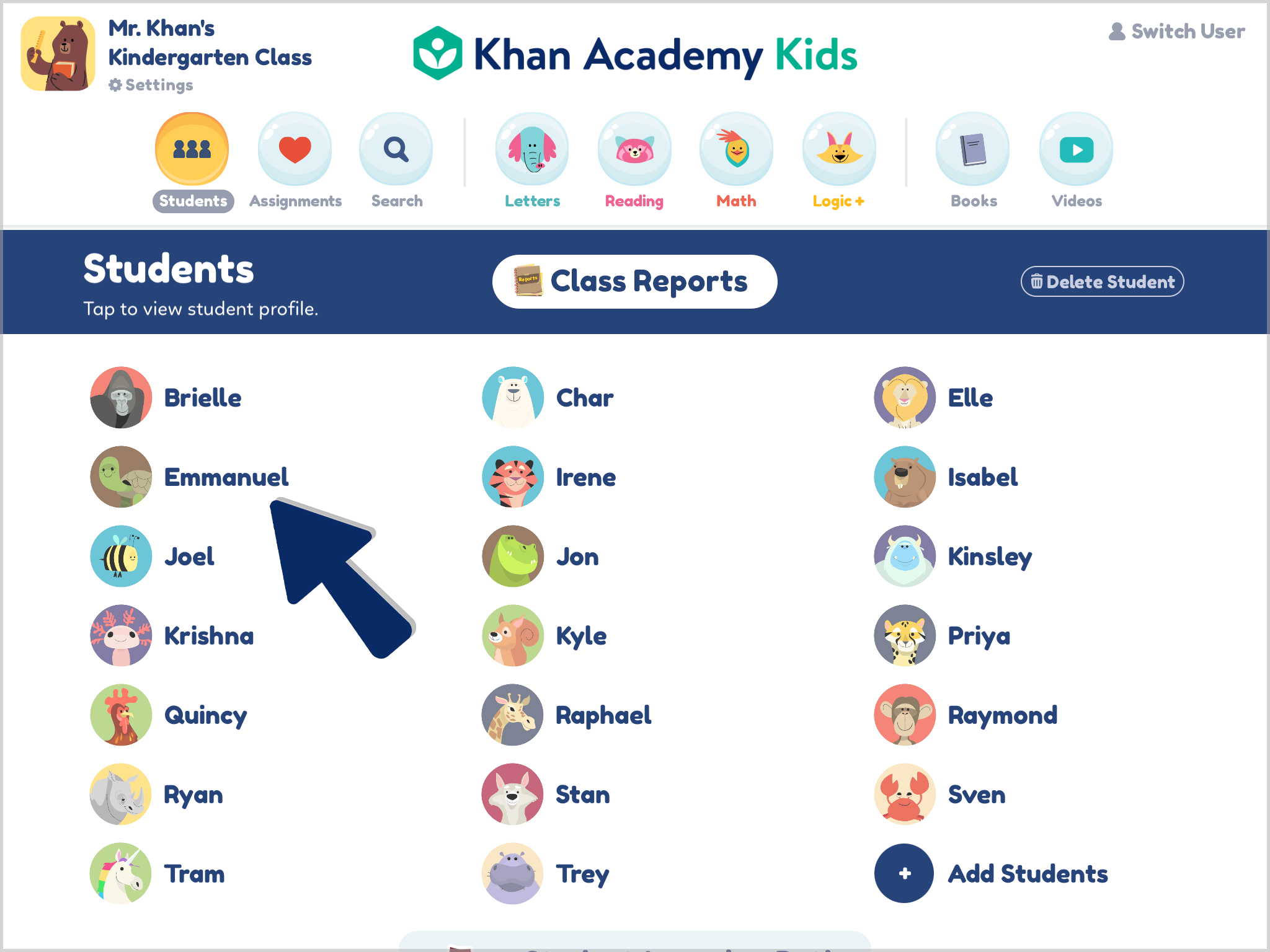 Tap the pencil button in the top right corner of the screen
You will see a dropdown menu to the right of the student's avatar. Use this menu to change the student's level. Then tap Okay.
The student's learning level has now been changed!
How does changing a student's independent learning level affect the student's experience in the app?
Students will still receive the lessons you assign them manually (see more here). When you change a student's learning level, their independent experience in the app will be tailored to their level. When the student browses through their Library, the learning tabs will be set to the level you have selected for them. When the student presses the big play button to enter the Learning Path, the activities that we pull for them will be at their independent learning level.